Run For Us
Vitality WestRun London
6th November 2016
Vitality WestRun London is the fresh and exciting new 10k to hit the capital's streets.
A major new event in the West London calendar, this will definitely be a sell out! Whether you've already got the running bug, are a pilates powerhouse, a spin class sensation or a first timer looking to take on a fun new challenge with family and friends, make sure you join the party and celebrate one of London's most attractive boroughs.
We've even got a 1 mile Family Fun Run so your little superstars don't miss out…..
---
Asics Greater Manchester Marathon
2nd April 2017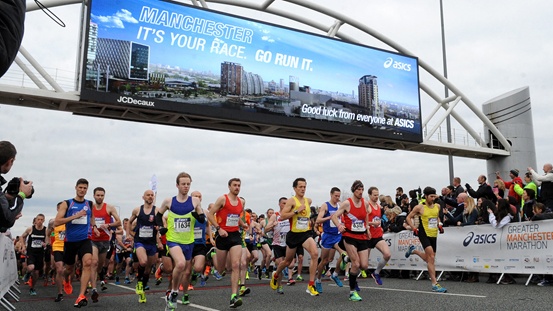 The ASICS Greater Manchester Marathon is the UK's Flattest, Fastest and Friendliest Marathon.
The race is held on the 2nd April 2017 in Trafford. Awarded the official title of UK's Best Marathon in 2014 and 2015 at the Running Awards, The ASICS Greater Manchester Marathon is not to be missed. Superfast course, great entertainment, outstanding crowd support and glorious finish at Emirates Old Trafford.